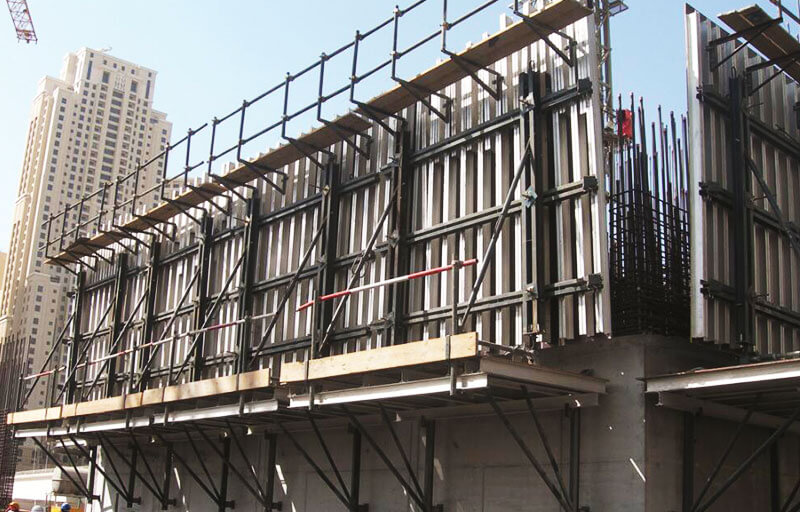 Tower Crane Lifted Climbing System
· Tower Crane Lifted Climbing System is mainly used in the construction of concrete walls with non-slab, core walls or dams, concrete breast walls, cooling towers, tunnels and underground liner structures, etc.
· For wall formwork construction, set the main bracket with the anchor first, then set other parts.
· The tie rod will bear all the concrete pressure during casting.
When countered different sizes of the walls, customers just cut the plywood accordingly and then install the aluminum strong back themselves without causing any wastage.
No need for costly dismantling and re-assemble of the forms during the construction of each floor.
1. The entirely stripping reduce the wastage of plywood and comparatively increase its life-span. Besides, there is no need of lump wood.
2. Can be moved to next floor as a whole set by tower crane quickly and safely.
Our aim is to supply our customers with safe, efficient, economical, environmental protecting, and energy-conserving products and manage to make construction much easier.