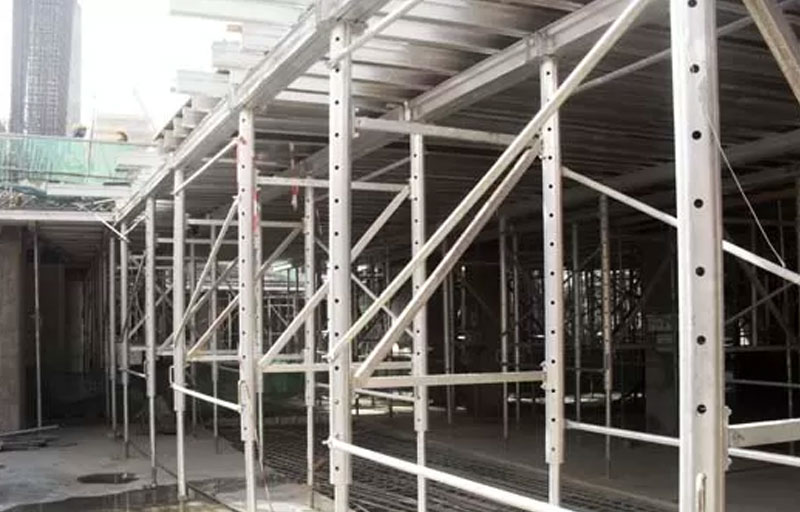 Aluminum Frame Shoring System
· Shoring frame system with high capacity and flexibility.
· Unique design for rapid stripping and erection.
· It can be erected by 2 men with no help from a crane.
· The smooth concrete surface finish after stripping eliminates the need of costly plastering.
Material is aluminum alloy 6061-T6 for main components such as beam, diagonal brace and extension staff.
1. Assembled easily with only bolts, nuts and pins.
2. No need for costly dismantling and re-assembly of the forms during the construction of each floor.
1. Very large forming surface improve construction speed.
2. Can be moved within one floor using lowering device, moving glide and moving trolley.
3. Can be moved to next floor as a whole set by tower crane quickly and safely.
Our aim is to supply our customers with safe, efficient, economical, environmental protecting, and energy-conserving products and manage to make construction much easier.