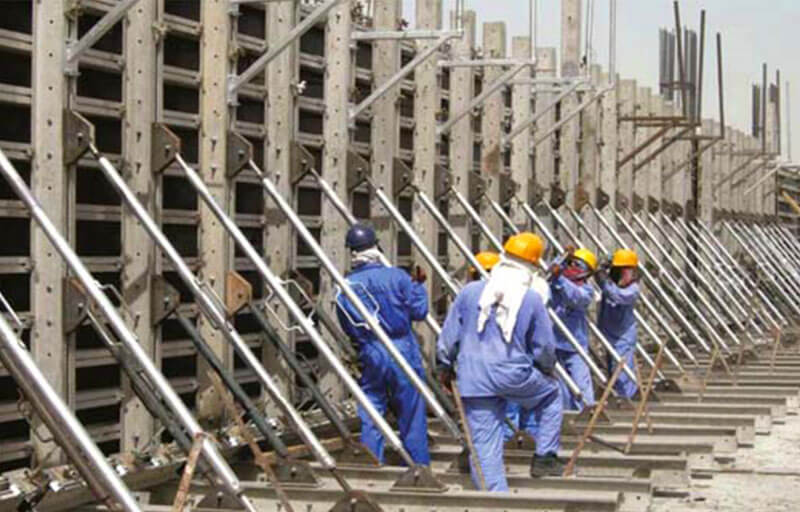 Aluminum Retaining Wall System
· Aluminum retaining wall formwork system (single side wall form system) is usually used to cast walls found in basement levels where on the other side is earth soil.
· Other usage are in casting underground chambers, water tanks, etc.
When countered different sizes of the walls, customers just cut the plywood accordingly and then install the aluminum strong back themselves without causing any wastage.
1. The average forming cost is only 50% of the plywood.
2. Because of the whole system lifting, no small parts would get lost.
Customers could use tower crane to lift the whole system and no need to install and strip again and again.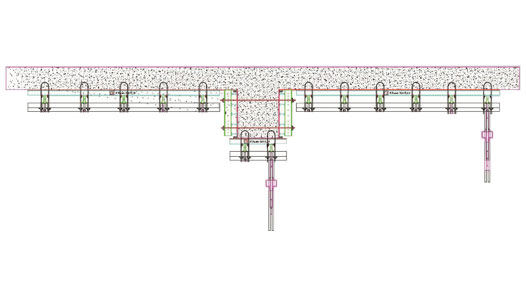 Aluminum Retaining Wall System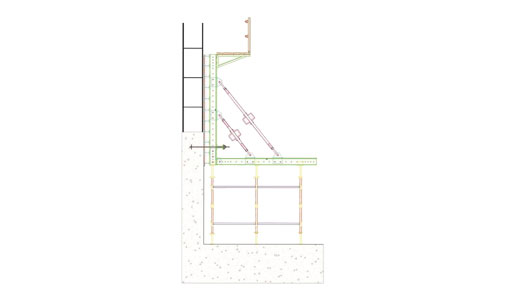 Retaining Wall Form Section Over Scaffolding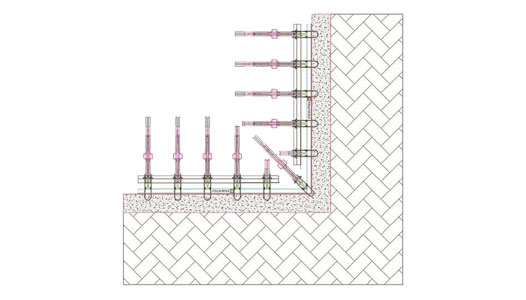 Retaining Wall Form Plan At The Corner
Our aim is to supply our customers with safe, efficient, economical, environmental protecting, and energy-conserving products and manage to make construction much easier.